Welcome to Pitchology™, the resource for entrepreneurs looking to de-mystify the art and science of fundraising. We know that it can be challenging for entrepreneurs to navigate the world of raising capital, and that's where we come in.
At Pitchology™, we offer a range of services to help entrepreneurs succeed in their fundraising efforts. Whether you're looking for guidance on how to extract cash from your business, craft the perfect pitch, or build collaborative relationships with investors, we've got you covered.
Our team, led by author Steve Distante, is dedicated to helping entrepreneurs like you build the businesses of your dreams. With Pitchology™, you'll have access to the knowledge and resources you need to grow your business on your terms, with the confidence and clarity you need to succeed.
So don't waste any more time feeling stuck or unsure of how to move forward. Visit us at Clarity to apply for one of our Clarity Blueprint sessions and start your journey toward fundraising success today.
Entrepreneurs are always needing to pitch their business – to attract talent, attention, clients, and investors. Pitchology will help you refine your message and provides ample links to podcasts and YouTube videos, so you have some real-world examples from which to learn. I'm proud to be a contributor to the book.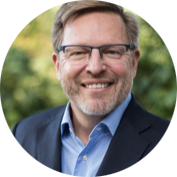 Verne Harnish
Founder, Entrepreneurs' Organization (EO)
©2023 ImpactU.Film, LLC | All Rights Reserved