Pitchology | noun | pitch·ol·o·gy: the art and science of planning and executing a thoughtful, intentional fundraising strategy that attracts the right investors and keeps your business on the right path.
Creating Your Pitch Map
What makes a good, fail-proof sales pitch? How can you ensure that the investors will not say "No" when you try to raise capital for your business?
The conversation between Steve Distante and Sandra Powers surrounds the topic of creating your sales pitch. Sandra talks about the role of a global investment firm in helping small businesses to grow their market share and how it works with both managers and potential investors to help them connect and grow their assets. She also emphasizes the importance of being able to tell a story about why a product is different and better than what is already on the market.
The pitch map process is a way for entrepreneurs to raise capital efficiently by focusing on the why behind their product or service. In a competitive world, it is essential to be able to articulate what makes your offering unique and why it is needed. The best pitches are those that are clear and concise, focusing on the value that the product or service will add.
Who's The Guest?
Sandra Powers is the CEO and founder of a global, third-party marketing company that helps entrepreneurs raise capital. She has been in the industry for over a decade and her experience includes working with retirement planning clients. Sandra decided to start her own company in order to work more closely with entrepreneurial investment management firms, particularly those that are women and diversity-oriented.
Maximum Impact with Film
In this episode of pitchology™, host Steve Distante is joined by Akira Chan, director and founder of Rare Media. Chan discusses the company's focus on producing videos that tell human stories and highlights the demand for this type of content. He also talks about how he met Steve at the Abundance360 conference and how their meeting led to the creation of this podcast.
Akira also shares his belief that video is an essential part of marketing, as it is an easy way to share information with a large number of people. It is also an effective way to communicate, as it can convey a lot of information in a small amount of time, and how Rare Media produces videos for investors who tell the story of the founder, the business, and the impact it is having on the world.
Who's The Guest?
Akira Chan is a documentary filmmaker and also the founder of Rare Media, a production studio creating videos for organizations, entrepreneurs, and authors such as Mindvalley, Chopra Global, Abundance360, and more. Akira's recent film on art and addiction was awarded Audience Choice Short at the Illuminate Film Festival 2018, where the festival's film screening + art auction distribution model raised half a million dollars for addiction recovery.
Books
In this conversation, Tucker Max discusses the importance of writing a book and how it can help entrepreneurs raise capital. He describes how Scribe Media helps people write, publish, and market their books. He also talks about how most of their clients have more money than time, and so they hire Scribe Media to help with the process.
Tucker also talks about the benefits of writing a book, both in terms of the personal satisfaction of the author and the potential to make money from the book. They also describe how important it is to have a plan for promoting the book, including interviews, guest posts, and articles. The goal is to get sales and clients from the book.
Who's The Guest?
Tucker Max co-founded Scribe Media, a premier professional publishing company that helped people like Dan Sullivan, David Goggins, and Tiffany Haddish publish and market their books. He has written four New York Times Best Selling books which sold more than 4.5 million copies around the world. He is only the fourth writer to have three of his books listed on the New York Times Nonfiction Best Seller List.
ESOPs
Living his best life in Puerto Rico, Richard Harmon, together with the host, Steve Distante, discusses the pros of living in another country, including the tax benefits it entails. Richard moved to Puerto Rico in 2018 after a client of his expressed interest in doing the same. He found that, compared to the mainland US, Puerto Rico has much lower taxes (4% after a reasonable salary is deducted), no capital gains taxes, and is a great place to live overall. They also talk about raising capital and how to extract money from a business. Richard discusses how he helped to structure Tony Robbins' ESOP deal and how entrepreneurs can start using it for their businesses.
Who's The Guest?
Richard Harmon began his CPA career at PwC. He was a top financial systems implementation specialist tackling numerous assignments for Fortune 500 companies. He founded TeamAlliance, a technology staffing company, opening offices in 30 states, and after a successful exit, started building several start-ups.
Richard Harmon's experience in public accounting, as a CFO, and as an entrepreneur, allows him to bring unique strategic insights and practical solutions to his investment banking activities as a Managing Director at CSG Partners.
Collaborations
Dan Sullivan and Steve Distante discuss the benefits of collaboration and how it can lead to the creation of new and innovative ideas. They talk about the importance of finding collaborators who share similar values and goals and how collaboration can often lead to opportunities that are much larger and less complicated than funding alone. Additionally, Dan goes on to share how he has since become involved in a number of collaborative ventures, including work with Entrepreneurs Organization, Tony Robbins, and Mike Koenigs. He describes how these collaborations have led to a number of positive outcomes, including the funding of his farm through Climate First Bank.
Who's The Guest?
Dan Sullivan is the founder and president of Strategic Coach®. With over 40 years of experience as a highly regarded and world-class speaker, consultant, coach, and strategic partner, he helps entrepreneurs and groups in reaching their full potential, both in their business and personal lives. Dan is also an accomplished author with more than 30 titles under his name, including Creative Destruction, How The Best Get Better®, and The Great Crossover.
SPAC's
In the conversation, Peter Diamandis talks about his work with XPRIZE and his mission to help entrepreneurs achieve their dreams. He discusses his work with building a coaching program for entrepreneurs. Peter also talks about three different mindsets that he believes are important for people to have in order to be successful in the future.
Who's The Guest?
Peter H. Diamandis is an international pioneer in innovation, incentive competitions, and commercial space. He is a three-time best-selling author, public speaker, and philanthropist. He is the founder and executive chairman of the XPRIZE Foundation, which leads the world in designing and operating large-scale incentive competitions. Peter is recently named one of the world's 50 Greatest Leaders and continues to counsel the world's leaders on growing technologies.
Mergers and Acquisitions
In the conversation, Andrew Sherman and Steve Distante discuss the importance of intangible assets in business deals, particularly in the context of mergers and acquisitions. They also talk about the challenges of building and selling a company and the role of strategy in acquisitions.
Who's The Guest?
Andrew Sherman serves as a legal and strategic advisor to both leaders of Fortune 500 companies and founders of rapid growth, emerging businesses in the areas of business planning, corporate finance, M&A, and intellectual property harvestings, such as franchising and licensing strategies. He authored about 26 books on business growth, M&A, and strategies and was a frequent public speaker to business groups. He also serves as a Professor in the MBA program at the University of Maryland and at Georgetown Law School for nearly 30 years.
Traditional Banking
Steve welcomes Ken Laroe of First Climate Bank. Ken shares his story of how he got involved in the industry and has seen firsthand the difference that green initiatives can make. He talks about the importance of making a profit while also doing good, and how few people in the industry are actually doing that.
Who's The Guest?
After graduating from Florida State University, Ken LaRoe's banking journey started in 1982 at the Flagship Bank in Tavares, Florida. In 1996, he joined the Colonial Bank as the President of their Lake County operations. He founded the Florida Choice Bank in 1999 which grew its assets to $400 million before being sold to the Alabama National Bankcorp in 2006. Ken was inspired by Yvon Chouinard's autobiography and his experience in the cannabis industry after selling the First GREEN Bank. In the summer of 2020, he began working on a business plan and application for the Climate First Bank. After overcapitalization at $44.2 million, the bank was granted a charter by the State of Florida and the FDIC. The bank opened on June 1, 2021, in St. Petersburg, Florida to a huge reception as the only Benefits Corporation bank in the State of Florida. Additionally, the bank was Net Zero on day one as well as a member of 1% For the Planet and a provisional B Corp.
Family Office
Steve Distante welcomes Adam Rein, the Co-Founder, President, and Chief Investment Officer of CapShift. In this episode, they discuss how a family office can help manage a family's wealth as well as other family-related business activities. A family office typically has two core parts: investment management and family planning. Investment management helps decide where to invest the family's money, and family planning helps with things like tax planning, accounting, estate planning, and legal services. Adam Rein also talks about his expertise in the family office field and how it has led him to his latest venture, CapShift. He describes how he helps high-net-worth families build purpose-driven investment portfolios.
Who's The Guest?
Adam Rein is the Co-Founder, President, and Chief Investment Officer of CapShift, a turnkey impact investment solution for the $1 trillion charitable investment market of donor-advised funds and private foundations. He was also the Managing Director of MissionPoint Partners, which provides growth capital, knowledge, and a broad network of relationships to companies focused on the clean energy, energy efficiency, and environmental finance sectors, where he is still a Strategic Partner.
Green Equity Crowdfunding
Steve Distante welcomes Franz Hochstrasser of Raise Green to talk about SAFE or the Simple Agreement for Future Equity, which is a security that is often used in early-stage investments. The conversation discusses the rise of private investment through crowdfunding portals, which has been a democratizing force in the securities market. The focus is on mission-driven companies, which have historically struggled to access capital. They also share the challenges that exist in the space, such as companies that take in money and don't pay anything back.
Who's The Guest?
Franz Hochstrasser is the CEO and co-founder of Raise Green. He is the former Obama appointee on energy and climate for the White House, the US State Department, and the United States Department of Agriculture. He was also part of the core team that negotiated the Paris Agreement.
Equity Crowdfunding
Oscar discusses how COVID-19 has changed the process of raising capital for companies. In the past, companies would rely on personal relationships to raise capital, but now they are turning to online crowdfunding platforms to reach a larger audience. Oscar believes that this shift will continue even after the pandemic ends, as investors become more comfortable with online investing.
Who's The Guest?
Oscar Jofre is one of the top 10 global thought leaders in Equity Crowdfunding, a Top 10 fintech and blockchain influencer, and a Top 50 insuretech influencer. Before co-founding KoreConX, he founded BabelFish Corp, a SaaS-based and multilingual translation portal. He was awarded the Vision 2012 Businessman of the Year by the Toronto Hispanic Chamber of Commerce and is a resource speaker on the blockchain, crowdfunding, shareholder management, and finance.
Investor Types: Angels, Friends, and Family
A new, creative business idea caught your eye? Perhaps you can become an angel investor to look things over. As an angel investor, you'll not only provide support for the budding startup, but you can also have more direct access to a company with high growth potential.
Talking about angel investors, Steve Distante invites David S. Rose as he talks more about his experiences as an entrepreneur and as an angel investor. He recalls how he founded New York Angels and how he helps make the process of angel investing easier for startups and investors.
In this conversation, David Rose discusses his experience as an angel investor, including how he got started in the industry and his work to organize and manage angel investor networks. He also talks about his book on angel investing and his active involvement in answering questions about startups and angel investing online.
Who's The Guest?
David S. Rose is an Inc. 500 CEO, real estate developer, financial technology investor, and serial entrepreneur. He founded or funded more than 100 pioneering companies. He has been described by Forbes as "New York's Archangel", by BusinessWeek as a "world conquering entrepreneur", by Crain's New York Business as "the father of angel investing in New York", and by Red Herring magazine as "patriarch of Silicon Alley".
David is the New York Times best-selling author of both Angel Investing: The Gust Guide to Making Money & Having Fun Investing in Startups, and The Startup Checklist: 25 Steps to a Scalable, High-Growth Business.
Why Systems Matter
Steve Distante and Mike Caito discuss Mike's experience as a CEO and going through different crises in business. Mike shares his advice on how to handle a crisis, which is to cut quick and cut deep, and to panic sooner. During their conversation, Steve and Mike discuss the importance of having a Plan B, especially for startup entrepreneurs. They emphasize how having a system in place, like MAP, is so important and can help you avoid flying blind.
Who's The Guest?
Mike Caito is the owner and CEO of Management Action Programs, Inc. or MAP. As a visionary, nose-to-the-grindstone leader, his entrepreneurial roots go back to the early 1990s when he joined two parties in launching Restaurants on the Run. After 20 years, he scaled the business, which they sold in 2015, valuing at 12x EBITDA and scaled 10 markets, 600 people, and $40 million in revenue.
Mike is also known as the "metrics guy" as he's pretty big on data and uses it to measure progress and get results. He's been a member of the Entrepreneur's Organization for more than 20 years.
Why Scaling Matters
A company without a system is one without a compass in a jungle. Implementing processes and systems within your business can help ensure success and allow for continuous growth. In this episode, Steve Distante welcomes Verne Harnish to discuss how you can build systems in a business, even for startups. Verne talks about how having a system in place can help businesses scale and grow. He shares his own experiences in scaling successfully. Additionally, he narrates how he founded his companies, the world-renowned Entrepreneurs' Organization (EO) and Scaling Up, and how they have progressed over the years.
Who's The Guest?
Verne Harnish is a world-leading speaker, author, entrepreneur, and expert in the field of business growth and scaling. He founded the world-renowned Entrepreneurs' Organization (EO) and Scaling Up, a global executive education and coaching company with over 180 partners on six continents. With his experience and expertise in high demand, he chairs annual Growth Summits in North America, Europe, and Asia and continues to teach in the MIT-based executive program he founded. He is also a private investor in many scale-ups.
Deal Structure 101
Steve Distante welcomes expert deal-maker, strategist, and attorney Corey Kupfer to discuss the importance of striking deals in the business. Corey talks about the EO 2030, an initiative to help diversify and value people of all backgrounds in business, as well as mastering the CDE in negotiations: Clarity, Detachment, and Equilibrium. Additionally, he explains how deals can help people become more clear-headed in their business dealings and why it is an important skill for entrepreneurs.
Who's The Guest?
With over 35 years of experience under his belt, Corey Kupfer is an expert deal-maker, strategist, attorney, and consultant. He runs his own New York-based law firm, Kupfer & Associates, PLLC and is also the host of the #DealQuest Podcast where he interviews executives, entrepreneurs, and experts to share their stories of making deals.
Corey is also a co-founder and member of the Board of 1+1+1=ONE, an organization committed to using art and civic dialogue for positive social change in race relations and young women's empowerment. He is a published author of the book Authentic Negotiating: Clarity, Detachment & Equilibrium – The Three Keys to True Negotiating Success & How to Achieve Them.
Crypto 101
Is cryptocurrency the future of banking and currency? Why are more and more companies, including big ones like Tesla and Apple, now treating bitcoin as the currency of the future?
In this episode, Steve Distante welcomes bitcoin Expert Don Weidner, the founder of Formidable Ventures, an investment business built upon exponential technologies and aggressive growth. Don talks about how he invests in things that excite him and how cryptocurrency, in particular, helped his career and investments take off. He also shares the benefits of bitcoin for entrepreneurs, and why more and more companies are making the big switch and investments to cryptocurrency.
Who's The Guest?
Don Weidner is the founder of Formidable Ventures, an investment business built upon exponential technologies and aggressive growth. He's actively consulting for a $30B financial exchange company and has been asked to speak about cryptocurrency, FinTech, and Bitcoin at different events such as the Global Investors Virtual Summit, World Economic Forum, and Seattle's Columbia Tower Club.
Don has been interviewed about his expertise in the field by the IEEE Spectrum, International Business Times, and Seattle Times to name a few. He has been quoted by Investors Business Daily and appeared in Luxe magazine and Seattle Metropolitan magazine.
How to Tell Your Story
Jack Lane discusses his experiences as a producer on Broadway and the not-for-profit world. He describes the process of raising money for a show or project and the importance of involving co-producers in the process. He also talks about how he is now engaged in bringing capital to Broadway shows, and how his goal is to help people believe in themselves and their stories.
Who's The Guest?
Jack Lane is the Co-Founder and Executive Producer of Stages St. Louis. He produced several top-rated shows on Broadway such as The Prom, The Play That Goes Wrong, The Humans, and Fun Home. He also won two Tony Awards for Best Play and Best Musical.
Purpose-Driven Companies
In this episode, Steve Distante interviews Tripp Baird, co-founder and managing partner of The Builder's Fund. The Builder's Fund is a growth-stage private equity fund that invests in high-growth businesses that are trying to solve social and environmental problems. They also discuss the Impact Classification System, a tool used to help align a portfolio based on the business models within it and the sustainable development goals that they contribute to. Additionally, Tripp highlighted the vision of The Builder's Fund, which is to help solve the environmental and social challenges of our time through the profitable deployment of capital into more conscious businesses.
Who's The Guest?
Tripp Baird is the Co-Founder and Managing Partner of Builders where he also sits on the investment committee. Previously the founding principal of Partnership Capital Growth (PCG), he helped create top-quartile returns across four funds at PCG and North Castle Partners. His prior experience includes NCP, a leading consumer middle market private equity firm focused on the health/wellness markets, Bain & Company, and Goldman Sachs Global Equities Management.
Perfect Pitch Decks
Speaking as an expert in the field, Steve Distante welcomes Max Fleitmann, a serial entrepreneur and investor, to talk about how he got started in the field. Building businesses is not new for Max, having built his very first internet company at just 13 years old. He also discusses the role of fundraising when starting, as well as the different processes of raising capital without blowing up your business. Additionally, Max shares more about BaseTemplates and how it can help companies and entrepreneurs scale up their businesses.
Who's The Guest?
Max Fleitmann is a serial entrepreneur and investor who built his first internet project when he was just 13 years old. He is passionate about building tech companies and meeting amazing people. Max is also the founding partner of Wizard Ventures bought, built, and invested in great online businesses such as BaseTemplates, VCStack, PitchDeckHunt, and StartupandVC to name a few.
Be an Investable Entrepreneur
As an entrepreneur, you're always looking for new challenges and ways to grow your business.
However, in the first few years, as business owners start their business, they come up against different challenges. Some even harder than others are overcoming, resulting in almost 77% of new companies going out of business every year.
In this episode with Michael E. Gerber, we explore his journey as an entrepreneur. We also discuss the different transformations happening in business now and why entrepreneurs are creating equity, not income. Additionally, we examine the four different personalities of an entrepreneur and what a great result should be. Michael also shares more information about his book, The E-Myth Revisited, and how it provides insights that can help you transform your business and achieve success.
Who's The Guest?
Michael E. Gerber is a legend of entrepreneurship. He is the author of the mega-bestseller "The E-Myth Revisited" and 28 other business coaching books. Michael is also the co-founder and chairman of Michael E. Gerber Companies, a group of highly unique companies that is dedicated to creating world-class entrepreneurs and start-ups from every economy and industry. They help transform the way small business owners are growing their businesses for nearly three decades.
Who is Steve Distante?
Switching places with Pitch Decks expert Max Fleitmann, Steve Distante looks back on his entrepreneurial career and what drove him to the man he is today. He shares the different passion projects he has, especially the Cally Farms, and how they got started. Steve also defines what success means for him now and what tips he can give to people when it comes to storytelling.
Who's The Guest?
Max Fleitmann is a serial entrepreneur and investor who built his first internet project when he was just 13 years old. He is passionate about building tech companies and meeting amazing people. Max is also the founding partner of Wizard Ventures bought, built, and invested in great online businesses such as BaseTemplates, VCStack, PitchDeckHunt, and StartupandVC to name a few.
In Pitchology, Steve Distante provides entrepreneurs—both new and very seasoned—with a systematic approach to raising capital to fund their new business or idea. He stresses the importance of getting the right kind of investor to keep the business on the right path and provides 'sticky' stories that bring his points home.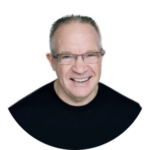 Dan Sullivan
Co-Founder & President, Strategic Coach®
©2022 ImpactU.Film, LLC | All Rights Reserved